Chapter 6 looks different – why is that?
This comic was made possible by the aid of the entire class of Comic's and Sequential art at HDK of Gothenburg University, and is now currently being developed as part of a Master in Visual Communication at KONSTFACK University of Arts, Craft and Design. During the first year of my master, my visual storytelling narrative took a surprising turn and unfortunately the comic itself was affected.
Updates has, as you may have noticed, stopped since August 2020. Yet you, dear readers, have continued to visit the site. Nearly hundreds of you as I write this. I am honoured and thankful.
The comic will not stop, it simply entered a cocoon phase and when I revisited it, it no longer made sense to keep the current format. Chapter 6 is therefore under reconstruction and will start updating from the start in a new form starting Tuesday June 22nd. Updates will then resume every Tuesday for the rest of the year. Yes, some repetition will be seen, but the pages will not only be re-shuffled, they will contain some new content as well.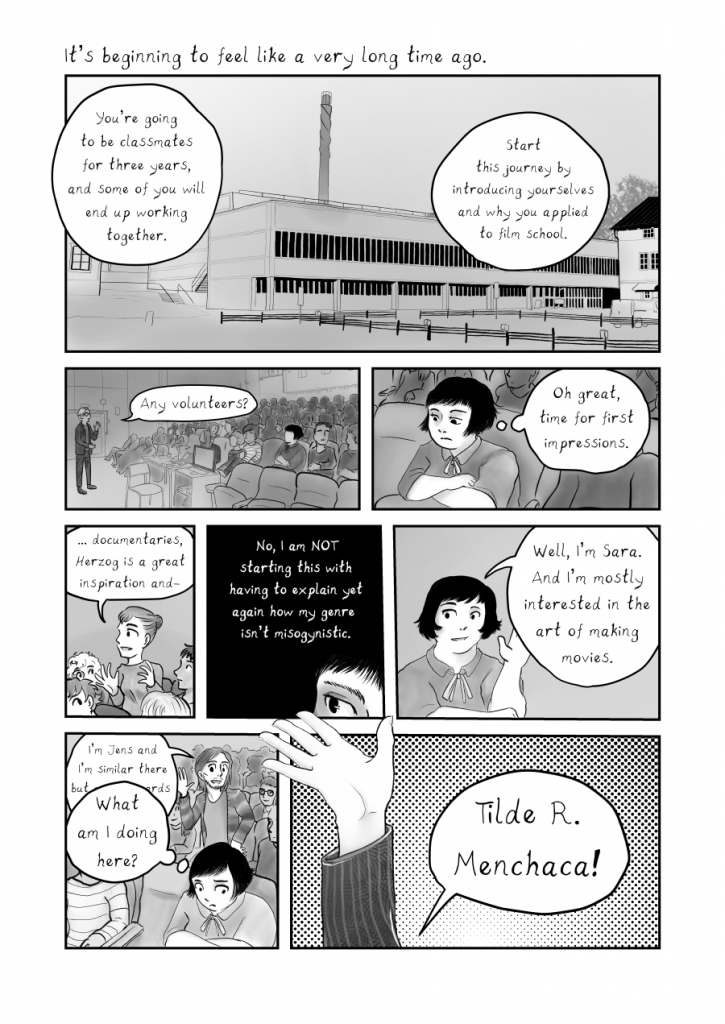 As I'm not only drawing comics during my Masters degree, and as I have some other work outside of school as well, I will so far only update one page each week. This is for me to maintain a healthy schedule. If I manage to catch up faster I'll change the update pace.
If you are a long time reader and only want to see entirely new pages storewise as well – mark October 26 in your calendars.
Thank you for following me during this journey.
Sincerely,
Stef Gaines